Gweithdy Symud a Dawns gyda Zack Franks | Zack Franks Movement and Dance (MaD)
August 17 @ 11:30 am

-

12:30 pm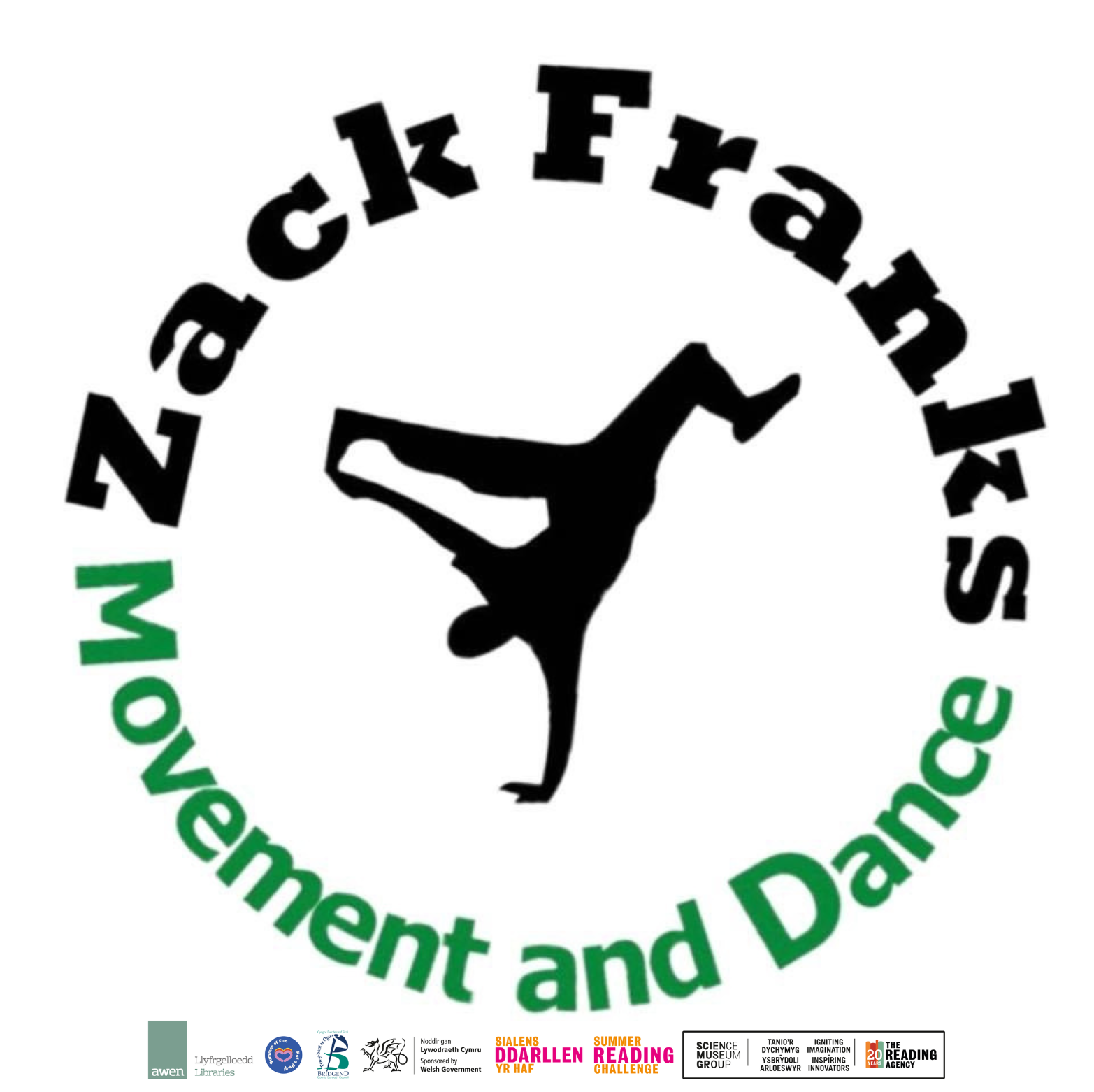 Gweithdy Symud a Dawns gyda Zack Franks
Mae Zack Franks Movement and Dance (MaD) yn gwmni symud a dawns annibynnol sy'n hyrwyddo gwell iechyd, lles, hyder, cymhelliant, dysgu cinesthetig, a ffitrwydd. Mae Zack yn darparu gwasanaethau symud a dawns cyffrous a diddorol, a bydd yn cynnal gweithdai dawns i blant yn Llyfrgelloedd Awen.
Bydd y gweithdai hyn yn darparu arddull addysgu frwdfrydig i'r plant a fydd yn rhoi egni, hyder a chymhelliant i chi wella'ch iechyd, eich lles neu i roi cynnig ar rywbeth gwahanol!
Yn addas ar gyfer plant 4-10 oed. Mae'n hanfodol cadw lle
T:01656 754845 or E: porthcawl.library@awen-wales.com
Zack Franks Movement and Dance (MaD) is an independent movement and dance company promoting better health, well-being, confidence, motivation, kinaesthetic learning, and fitness. Zack provides exciting and engaging movement and dance services, and he will be running dance workshops for children in Awen Libraries.
These workshops will provide the children with an enthusiastic teaching style that will get you energized, confident and motivated to better your heath, well-being or simply try something different!
Suitable for children ages 4-10yrs. Booking is essential.
T:01656 754845 or E: porthcawl.library@awen-wales.com
Related Events