Cyflwyniad i Feddwlgarwch ~ Introduction to Mindfulness
March 23 @ 2:00 pm

-

2:50 pm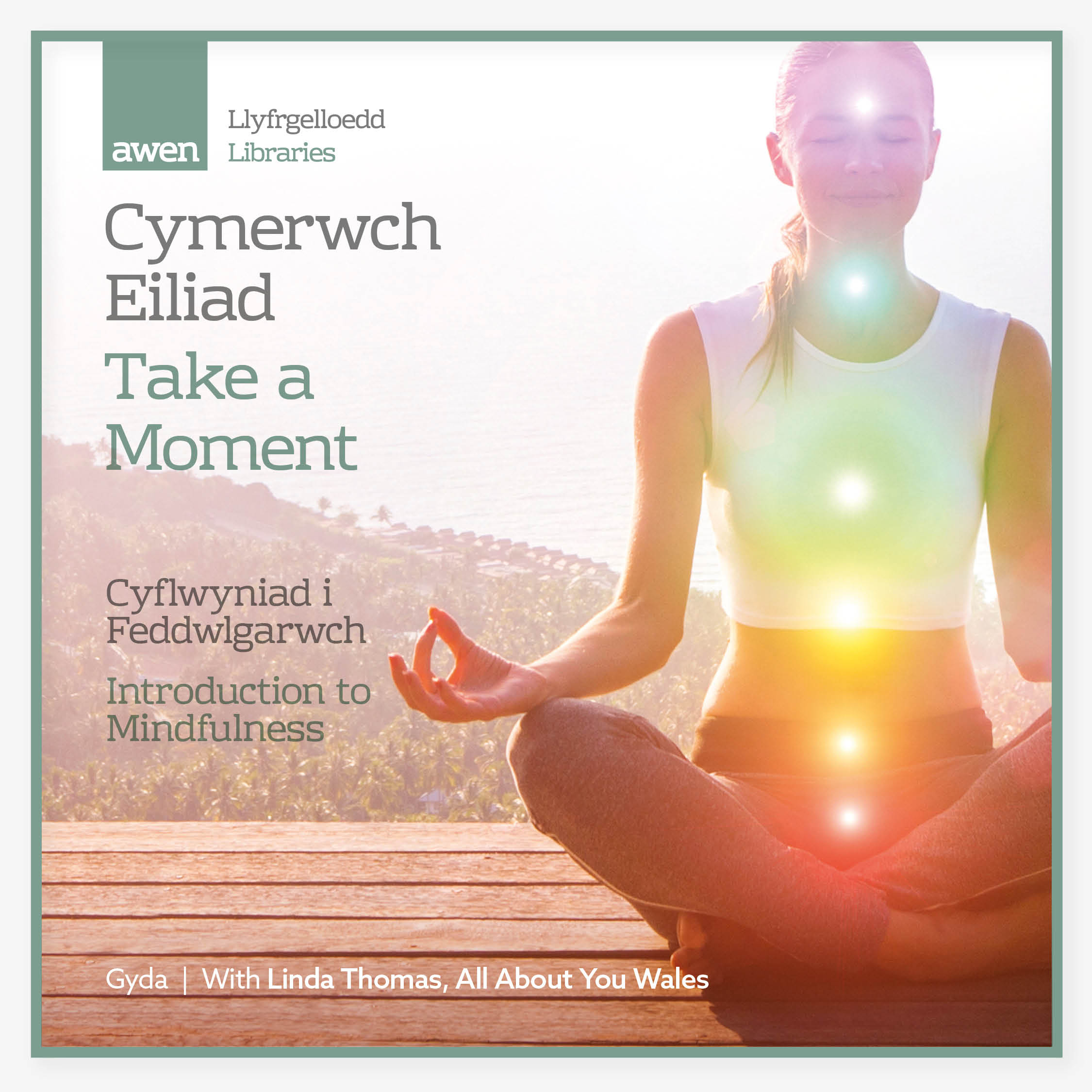 Cymerwch Eiliad:
Cyflwyniad i Feddwlgarwch
Take a Moment:
Introduction to Mindfulness
Gyda/With Linda Thomas, All About You Wales
Meddwlgarwch yw'r arfer o fod yn gwbl ymwybodol o'n profiadau…WRTH IDDYNT DDIGWYDD
Ar y cwrs hwn byddwch chi'n dysgu gwahanol dechnegau myfyrio meddwlgarwch a all fod yn effeithiol ar gyfer lleihau straen ac ar gyfer ymlacio. Gall unrhyw weithgaredd yr ydych chi'n ei gyflawni lle byddwch chi'n aros yn gwbl bresennol, ac wedi'ch gwreiddio'n anfeirniadol yn y presennol gyfrif fel techneg myfyrdod meddwlgarwch a, phan gaiff ei ymarfer yn rheolaidd, gall ddod â manteision myfyrdod i'ch bywyd.
Mindfulness is the practice of being fully aware of our experiences…as they occur.
On this course you will learn different mindfulness meditation techniques that can be effective for stress relief and relaxation. Any activity that you perform where you stay fully present, completely and non-judgementally rooted 'in the now' can count as a mindfulness meditation technique and, when practiced regularly, can bring the benefits of meditation to your life.
Ffoniwch neu anfonwch e-bost i archebu lle:
Call or email to book a place:
01656 754820
aberkenfig.library@awen-wales.com
Related Events