Cyflwyniad i Feddwlgarwch ~ Introduction to Mindfulness
March 9 @ 2:00 pm

-

2:45 pm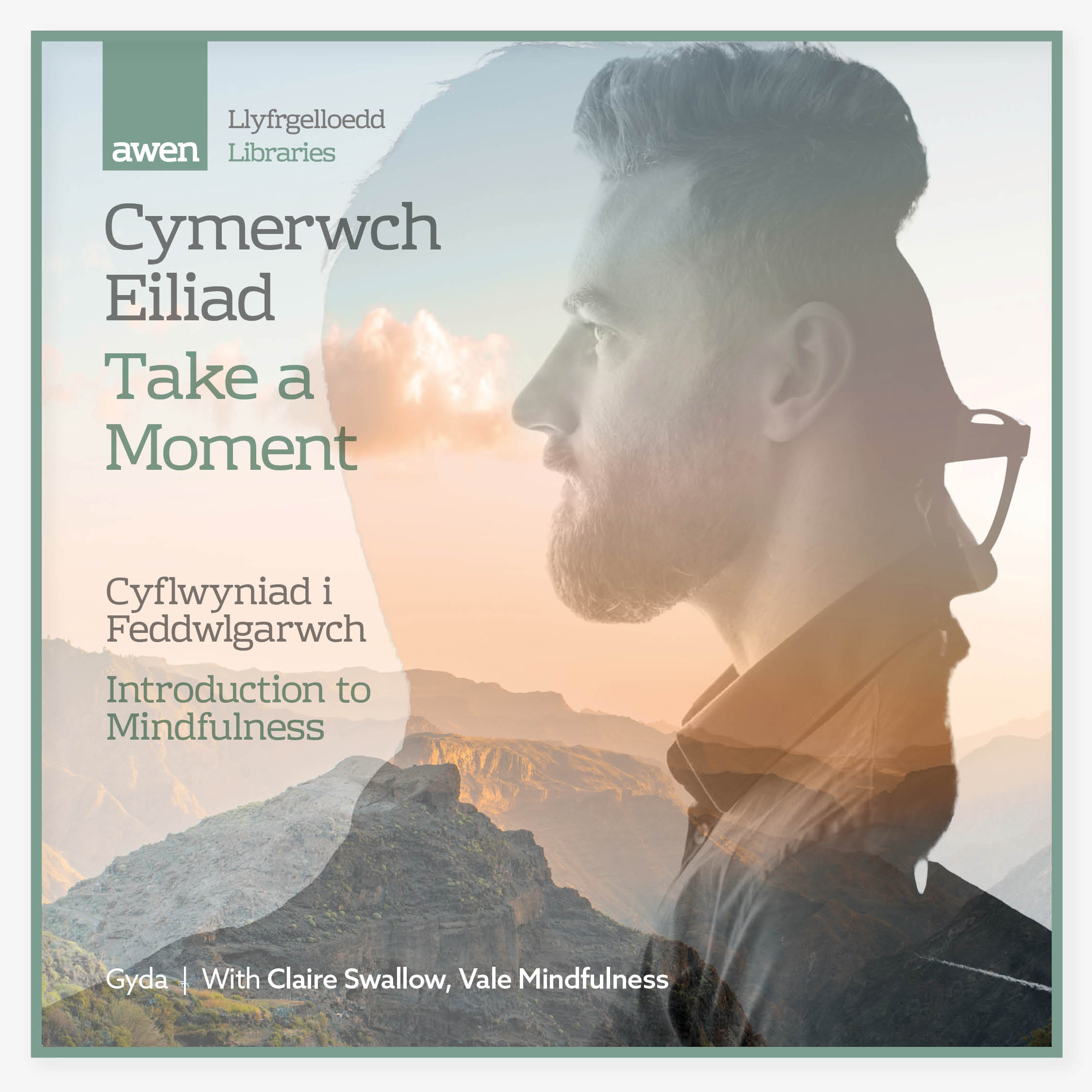 Cymerwch Eiliad:
Cyflwyniad i Feddwlgarwch
Take a Moment:
Introduction to Mindfulness
Gyda/With Claire Swallow, Vale Mindfulness
Meddwlgarwch yw'r arfer syml a phwerus iawn o hyfforddi ein sylw.
Mae'n ymwneud â thalu sylw, heb farn, i'r hyn sy'n digwydd i ni, yma yn y fan a'r lle.
Mae'n bwerus oherwydd gall dorri ar draws yr arfer o fyw bywyd mewn modd awtomatig, o fynd ar goll yn barhaus yn ein meddyliau ac ymdrin â'r teimlad bod bywyd yn 'mynd yn ei flaen hebddom ni!'
Mae ymchwil wedi dangos y gall meddwlgarwch leihau straen a'n galluogi ni i ddod yn fwy cadarn, yn dawelach ein meddyliau, yn hapusach ac wedi ein hysbrydoli'n fwy.
Yn ystod y sesiynau hyn byddwn ni'n ennill gwell dealltwriaeth o feddwlgarwch, yn profi arferion meddwlgarwch amrywiol ac yn cael y cyfle i fod yn llonydd ac i fyfyrio.
Mae croeso i bawb – os ydych chi'n newydd i feddwlgarwch neu'n awyddus i ddatblygu eich arfer meddwlgarwch.
Mindfulness is the simple and very powerful practice of training our attention.
It's just about paying attention, without judgement, to what is happening for us, here and now.
It's powerful because it can interrupt the habit of living on autopilot, of continually getting lost in our thoughts and address the feeling that life is 'going on without us!'
Research has shown that mindfulness can reduce stress and enable us to become more resilient, calmer, happier and more inspired.
During these sessions we will gain a greater understanding of mindfulness, experience various mindfulness practices and have the opportunity for stillness and reflection.
Everyone is welcome – whether you're new to mindfulness or keen to develop your mindfulness practice.
Ffoniwch neu anfonwch e-bost i archebu lle:
Call or email to book a place:
01656 754840
pencoed.library@awen-wales.com
Related Events